Meet our leadership
Say hello to the leadership team at LA Holiness Church. Got questions for the lead team at Hope? Contact us by clicking here.
English-Speaking Staff
Michael Furuyama - Senior Pastor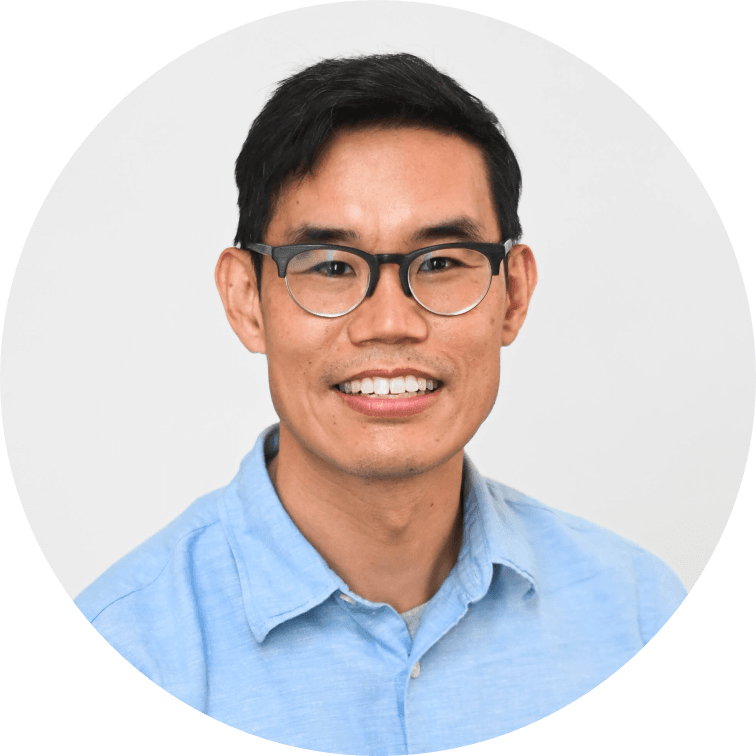 Michael Furuyama was raised in several Holiness churches (formerly San Gabriel Valley, San Lorenzo, West Los Angeles and San Diego). After graduating from the University of California, San Diego, Michael married Aya and moved to Orlando, Florida. He graduated from Reformed Theological Seminary and was ordained through the Christian and Missionary Alliance. Michael returns home to the Holiness Conference to serve at LA Holiness Church where his parents received Christ and were commissioned to serve in the conference.
One of Michael's passions is to encourage people to take steps of faith with God together with the church family. Michael enjoys serving together with a team to organize outreach events, summer camps, community service projects, mission trips, and special celebrations. He believes his primary purpose as senior pastor is to point the church to the true leader and savior of the church and our community: Jesus Christ.
God has blessed Michael and Aya with three wonderful children: Nathan, Matthew, and Hannah. As a family, they enjoy eating chocolate pancakes on most Saturday mornings, watching movies together on the weekend, taking their dog to the dog beach, and going
on bike rides through the neighborhood. During Michael's free time, he enjoys playing various kinds of sports, such as basketball, volleyball, running, swimming and disc-golf. He also enjoys cooking and playing his acoustic guitar.
Contact Pastor Michael at michael@laholiness.com.
Dr. Rick Chuman - Pastor At Large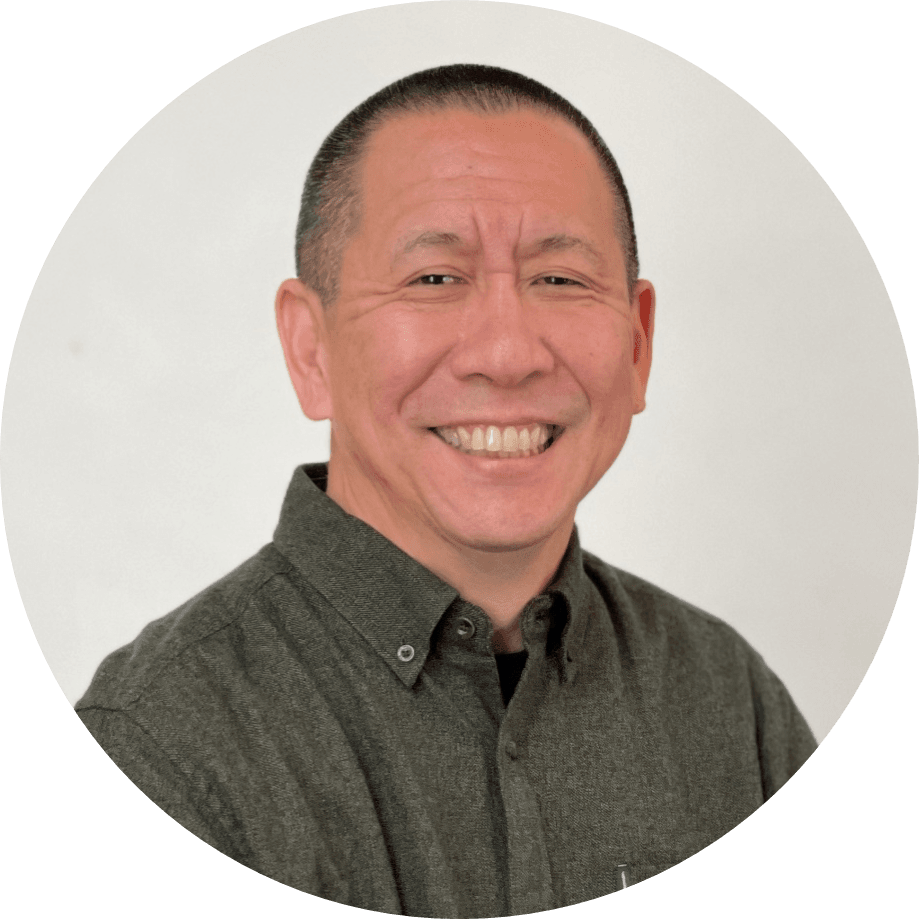 Rick Chuman was born in San Diego, California and grew up at the San Diego Holiness Church (now SDJCC).
Rick attended San Diego State University, majoring in Linguistics. He received his call to go into pastoral ministry just prior to his senior year in college. He attended Bethel Seminary West, where he obtained his M.Div. degree in 1989.
Rick worked for a total of 20 years, first as an English-speaking associate pastor of San Lorenzo Japanese Christian Church for 6 years, then as the senior pastor of LA Holiness Church for 14 years.
In 1997, Rick received his Doctor of Ministry degree from Talbot Seminary in Marriage and Family Ministries.
Rick and Kathy recently celebrated their 25th wedding anniversary in 2021. They are blessed with two adult children, Timothy and Kaylie.
While enjoying the role as senior pastor of LA Holiness Church, in 2008, Rick took a trip to Japan on behalf of the OMS Holiness Conference of North America. During his two-week trip, he fell completely in love with Japan. So much so that he left the pastorate to become the Executive Director of the Japanese Evangelical Missionary Society (JEMS).
Rick has been at JEMS since September of 2009, at which point he remained a Holiness pastor and received the designation of "pastor-at-large." This signifies his active membership with the Ordained Ministerial Body (OMB) though he is not stationed at a particular church.
Rick's hobbies include fishing for trout at Mammoth, going out to eat with his family, and roasting coffee beans. Rick recently retired from being a Reserve Police Officer after 17-1/2 years, although he continues to serve in the capacity of a police chaplain.
Contact Rick at prchuman@yahoo.com.
Jaime Nakasuji - Director of Spiritual Community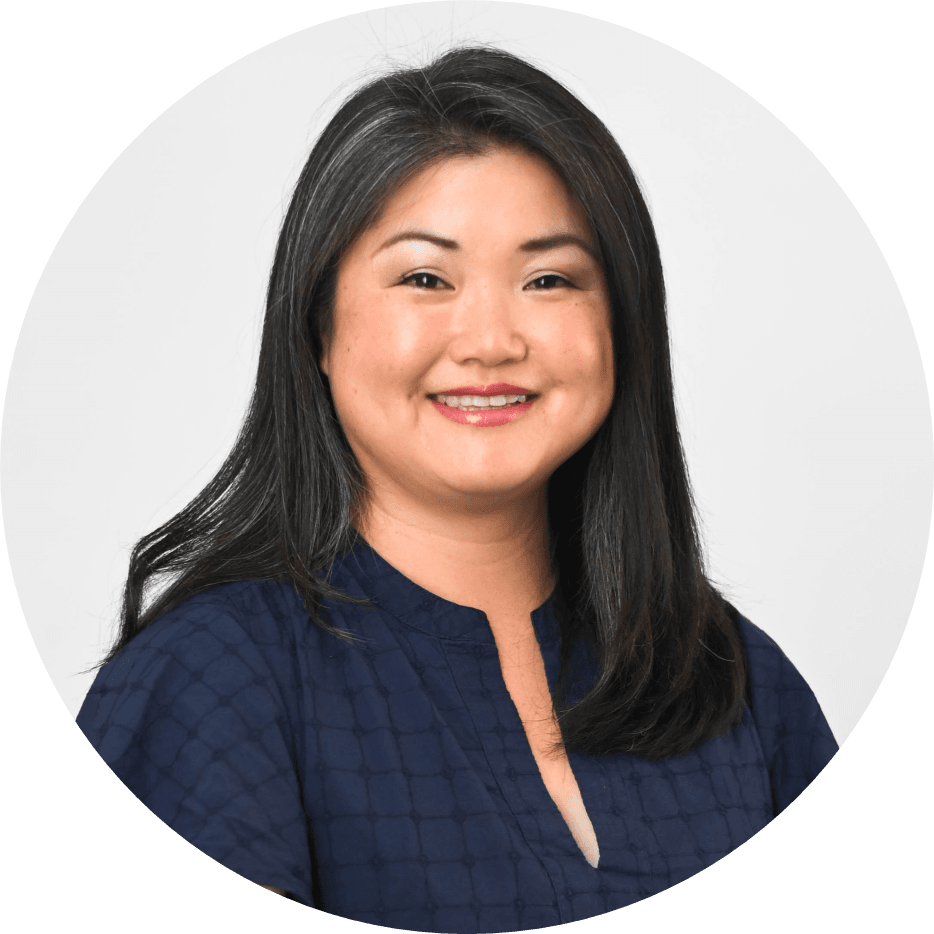 Jaime Nakasuji was born and raised in the Holiness Conference. Her father, Rev. Shunji Mizoguchi, was the pastor of the Japanese speaking congregation at Orange County Christian Church, San Lorenzo Japanese Christian Church and Los Angeles Holiness Church. Jaime has a desire to see people connect to God and each other in genuine ways whether in marriage, parenting or discipleship. She takes great joy in providing opportunities for people to be nurtured by the Holy Spirit and then blossom into the person God desires for them to be.
Jaime completed her Master of Science in Marriage and Family Therapy and Master of Arts in Theology at Fuller Theological Seminary in 2005. She works at a group practice in Culver City
as a Licensed Marriage and Family Therapist and is the Director of Spiritual Community at LA Holiness Church.
Jaime is married and has two daughters who she enjoys baking, crafting and watching movies with. She also enjoys catching up with friends over coffee, going to the beach, playing piano or listening to a variety of good music.
Contact Jaime at jaime@laholiness.com.
Lillian Shinoda - Director of Congregational Life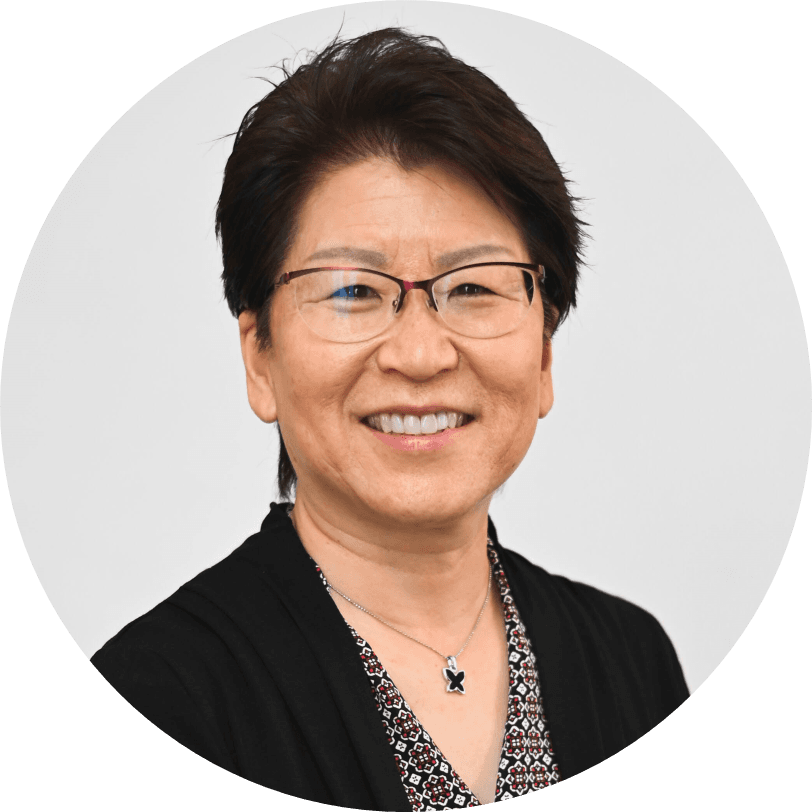 Lillian Shinoda is part of three generations at LA Holiness Church. During her youth, seeds were planted in her heart to one day minister among the people of Japan. After graduating from UCLA and completing her M.Div. at Fuller Theological Seminary, Lillian served the next sixteen years in Japan as a missionary under the auspices of the Holiness Conference and One Mission Society (OMS). She served the Japan Holiness Conference, Tokyo Biblical Seminary, Sakado Christ Church, and OMS Japan.
Lillian returned to the states to care for her aging parents. After her father's passing, Lillian joined the staff at LA Holiness in 2018. She enjoys serving the church and helping it to carry out its mission to share the love of Christ. Lillian is single and is grateful to her family who supports her. She loves being in the company of people young and old, being in the outdoors, using her hands to fix things, gardening, traveling, and worshiping the Lord. Playing sports was a typical pastime, but Lillian now finds that cheering for the athletes is pretty exciting too. Go Dodgers!
Contact Lillian at lillian@laholiness.com.
Donna Mukai - Administrative Assistant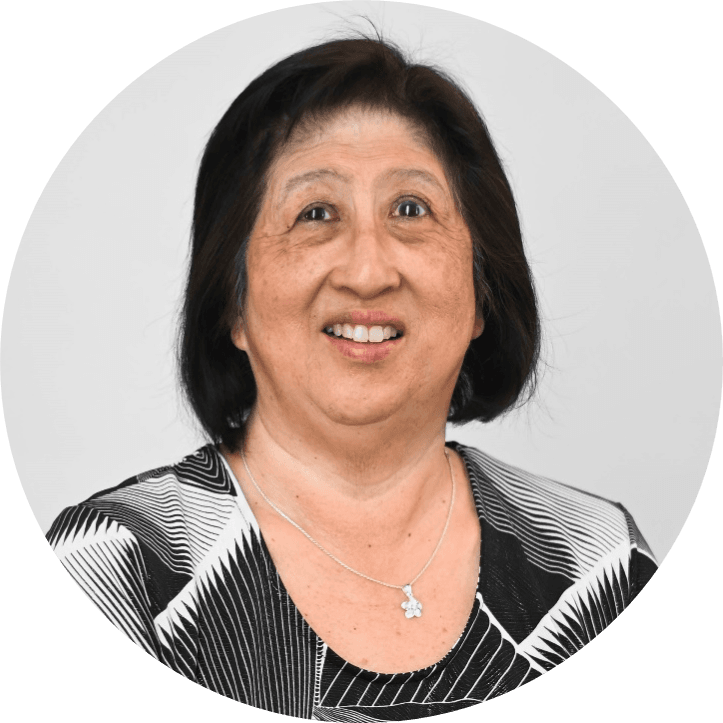 Donna Mukai has grown up in the Holiness Conference. Her grandfather, Rev. George Yahiro, was one of the founders of the Holiness Conference in 1921. Both of her parents were Christian and raised their children at LA Holiness Church. Donna attended Mount Hermon Christian Conference where she accepted Christ in 1974.
Donna has been an Administrative Assistant/Secretary most of her career, starting at UCLA
in 1980 (so she is a forever Bruin!). She then moved to Hawaii in 1994, attending the Honolulu Christian Church, and returned to LA in 2009 to help care for her parents. In 2010, Donna became the Administrative Assistant at LA Holiness Church where she currently is serving.
She also plays the organ for church services.
Donna enjoys many things such as eating out and trying new foods, Disneyland, traveling, Hollywood Bowl concerts, long drives, playing piano and organ, talking/listening to people, visiting Hawaii, and listening to music, to name a few.
Contact Donna at donna@laholiness.com.
Holly Yamagata - Youth Director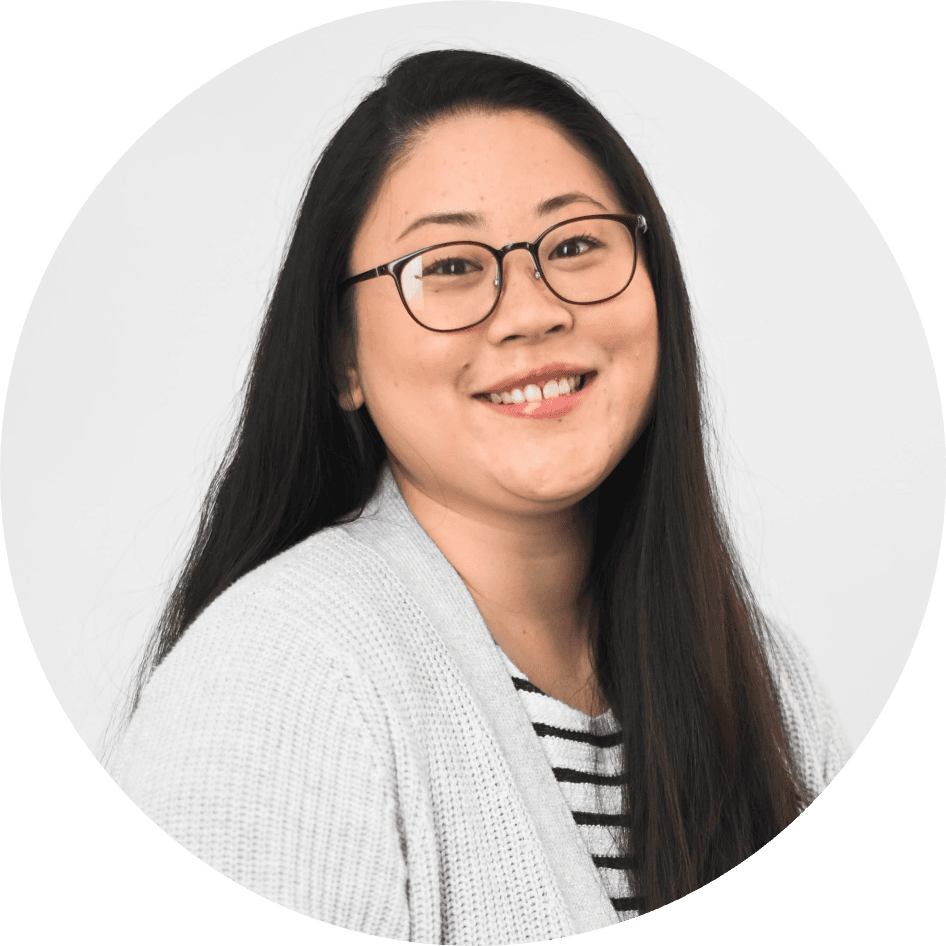 Holly Yamagata likes to say that she's been going to LA Holiness Church ever since she was a thought in her great-grandmother's brain. Her great-grandmother was the first to attend LA Holiness and now her family has been there for five generations.
Holly grew up attending LA Holiness Church and accepted Christ while she was in middle school. However, her love of serving really blossomed after she went on her first mission trip to Brazil in 2013 right after she graduated high school. Since then, she has gone on six mission trips (five to Brazil and one to Ghana), served as a cabin leader for Winter Vision and Mount Hermon conferences twelve times, and served as LA Holiness Assistant Youth Director/Youth Director for seven years.
Holly graduated from San Francisco State University with a Bachelor of Arts degree in Communication Studies. She currently works as a Social Media Community Manager for a dog apparel company, however, she hopes to pursue missionary work in the future, specifically in Brazil.
Holly absolutely adores LA Holiness Church and is so honored to be a part of the staff. She loves her position as the Youth Director and loves being able to pour into the lives of the middle schoolers and high schoolers. In Holly's free time she enjoys watching TV (80% of the time it's "Friends"), couponing, spending time with loved ones, and eating all the delicious food you can find in Los Angeles.
Japanese-Speaking Staff
Makito Takagi - Senior Pastor