The purpose of LifeGroups is discipleship, to help followers of Jesus Christ as disciples through small group Bible studies. In our small groups, we study the same Bible passage that will be preached on the following Sunday. This enables us to dig deep into the passage as a group and be more prepared to hear God as it is preached on the following Sunday. LifeGroups typically meet at the homes of various church members, but are currently meeting on different days of the week over Zoom.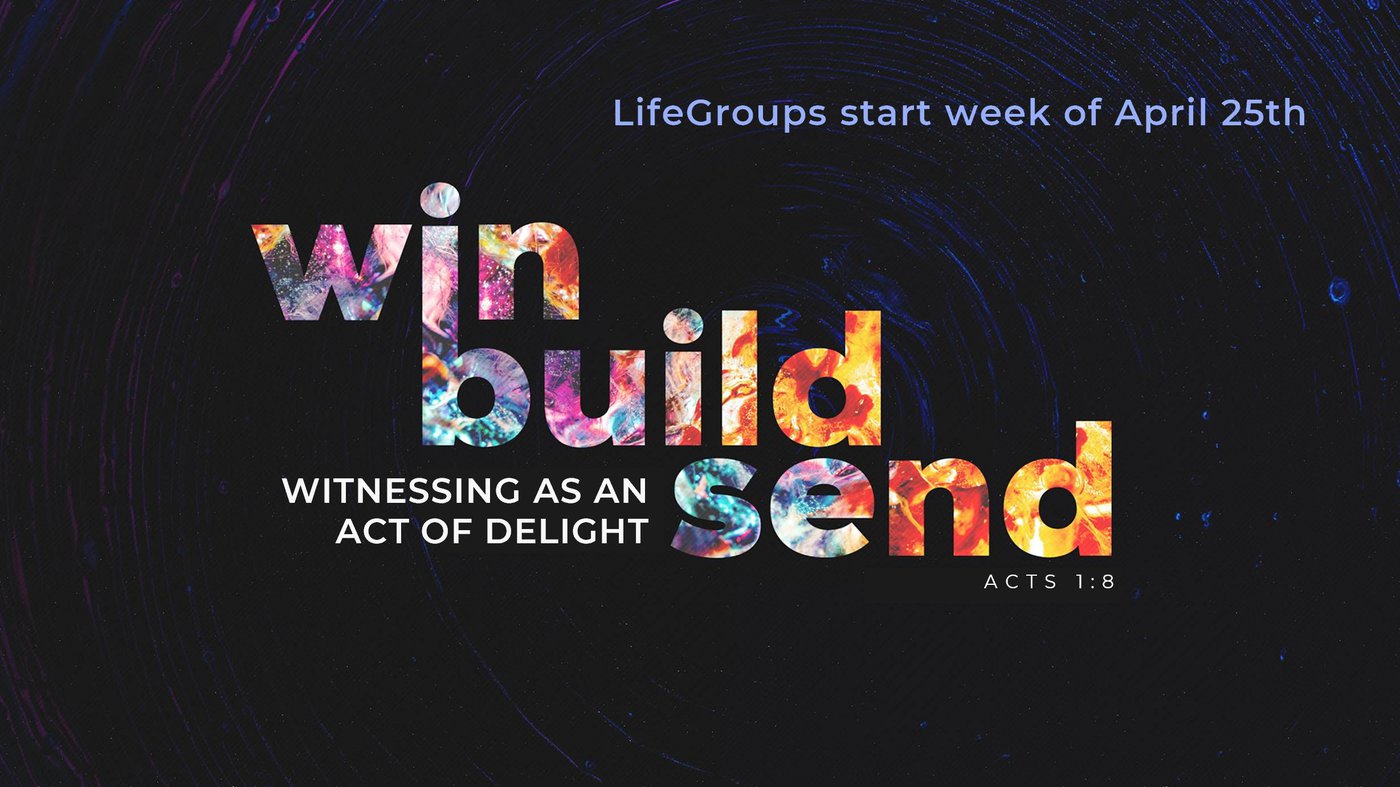 Our next LifeGroup series will be on the book of Acts. The theme for this new series will be "Witnessing as an Act of Delight." Our hope is that as we have learned to "Delight in the Gospel," our witness will become an act of delight. Acts challenges us to consider how God used a small group of believers to change the world. We believe that God can use us if we are willing to delight in him and delightfully share his good news with hurting, needy people. This will be an eight-week series, starting on the week of April 25th and ending on June 16th, followed by a break over the summer. More information will come in the future. If you have any questions, please talk with our LifeGroup leaders or Pastor Michael.
When: Starting April 25 and ending June 16
Week of || Bible Passage
4/25 || Acts 1:12-26
5/02 || Acts 2:1-21
5/09 || Acts 2:22-41
5/16 || Acts 2:42-47
5/23 || Acts 3:1-10
5/30 || Acts 3:11-26
6/06 || Acts 4:1-22
6/13 || Acts 4:23-31
Join one of our many LifeGroup communities!
Tuesdays @ 9:30am, led by David L.
Tuesdays @ 7:00pm, led by Chris T. & Sun Y.
Thursdays @ 7:00pm, led by Brian L.
Fridays @ 7:30pm, led by Yoh N. & Satoshi N.