The purpose of LifeGroups is discipleship, to help followers of Jesus Christ as disciples through small group Bible studies. In our small groups, we study the same Bible passage that will be preached on the following Sunday. This enables us to dig deep into the passage as a group and be more prepared to hear God as it is preached on the following Sunday. LifeGroups typically meet at the homes of various church members, but are currently meeting on different days of the week over Zoom.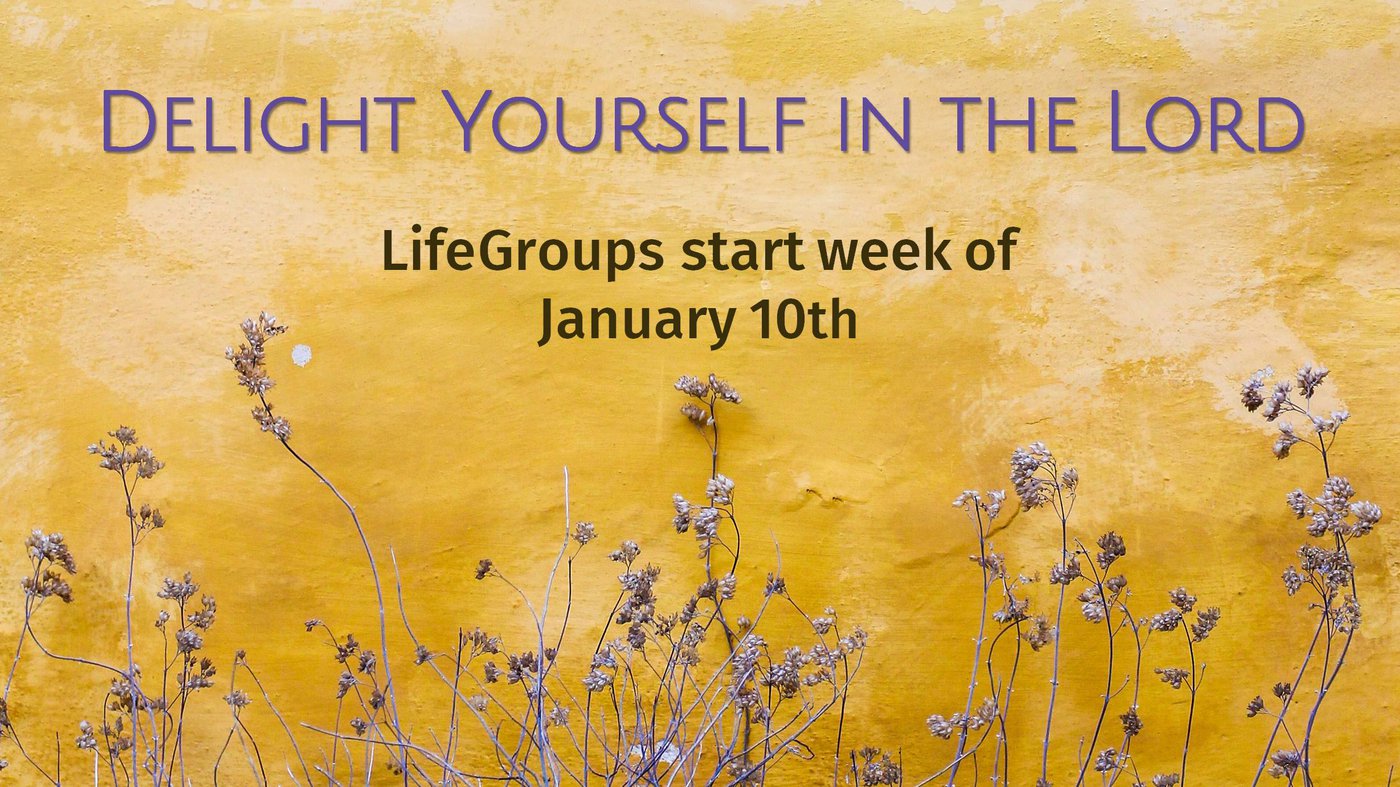 Starting the week of January 10th, we will begin a new LifeGroup study exploring what it means to 'Delight Yourself in the Lord.' We invite you to join one of our many LifeGroups as we start the new year off together in community with our Lord.
Week of || Bible Passage
1/10 || Isaiah 55
1/17 || Isaiah 58
1/24 || Psalm 119
1/31 || 1 Samuel 15:17-23
Join one of our many LifeGroup communities!
Tuesdays @ 9:30am, led by David L.
Tuesdays @ 7:00pm, led by Chris T. & Sun Y.
Thursdays @ 7:00pm, led by Brian L.
Fridays @ 7:30pm, led by Yoh N. and Satoshi N.