The purpose of LifeGroups is discipleship, to help followers of Jesus Christ as disciples through small group Bible studies. In our small groups, we study the same Bible passage that will be preached on the following Sunday. This enables us to dig deep into the passage as a group and be more prepared to hear God as it is preached on the following Sunday. LifeGroups typically meet at the homes of various church members, but are currently meeting on different days of the week over Zoom.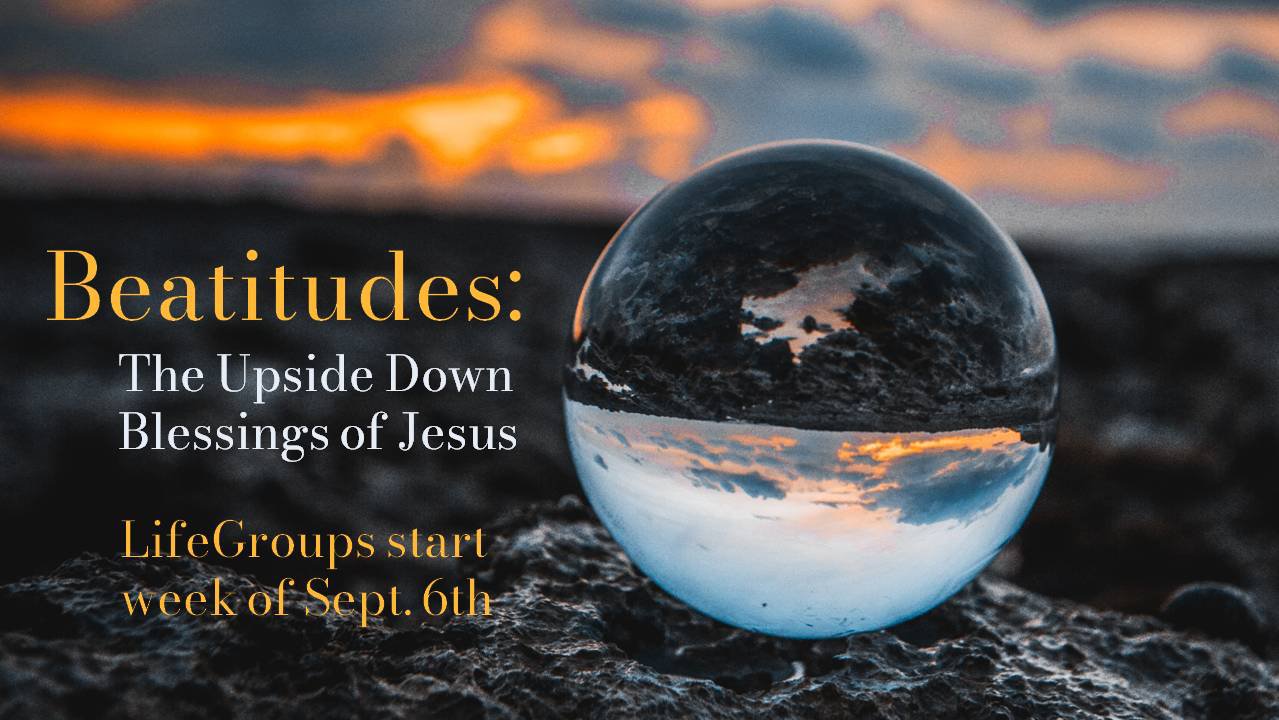 Starting the week of Sept 6th (Labor Day), we will begin a new LifeGroup study on the Beatitudes, exploring the characteristics that Jesus sees as a blessing. Many of us have experienced loss, and so our prayer is that this study will help us consider how the Beatitudes can help us overcome our grief both individually and as a community.
Week of || Beatitude Bible Verse || Complementary Passage
9/6 || Matthew 5:3 Poor in Spirit || Matthew 19:16-30 Rich Young Ruler
9/13 || John 10:1-6 Listening to God (not a beatitude) || Acts 17:11-12 Bereans
9/20 || Matthew 5:4 Mourn || John 11:1-44 Lazarus death
9/27 || Matthew 5:5 Meek || Luke 15:11-32 Prodigal Son
10/4 || Matthew 5:6 Hunger & Thirst for Righteousness || Luke 18:1-8 Persistent Widow
10/11 || Matthew 5:7 Merciful || Luke 10:25-37 Good Samaritan
10/18 || Matthew 5:8 Pure in Heart || Matthew 25:14-30 Talents
10/25 || Matthew 5:9 Peacemakers || Matthew 18:21-35 Unforgiving Servant
11/1 || Matthew 5:10-12 Persecuted || Matthew 21:33-44 Tenants
Join one of our many LifeGroups communities!
Tuesdays @ 9:30am, led by David L.
Tuesdays @ 7:00pm, led by Chris T.
Thursdays @ 7:00pm, led by Brian L.
Fridays @ 7:30pm, led by Yoh N. and Satoshi N.